Top 25 Fantasy WR's 2012
PART 3: Wide Receivers!
1. "Megatron and Optimus Prime Combined" Calvin Johnson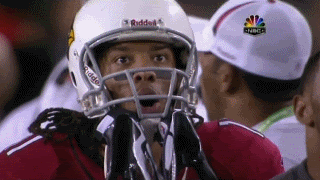 2. "Deserves Better" Larry Fitzgerald
3. "Still Relevant" Roddy White
4. "Scrappy White Dude" Wes Welker
5. "Finally Relevant" Brandon Marshall
6. Andre "Finnegan Fucker-Upper" Johnson
7. Greg "FUCK YOU GUMBY" Jennings
8. "Salsamaster" Victor Cruz
*THERE WOULD BE A GIF HERE, BUT THE STEELERS ARE NEGOTIATING IT'S CONTRACT*
9. "Totally Worth the Hassle, We Mean It" Mike Wallace
10. "That Other Scrappy White Dude" Jordy Nelson
11. AJ "Falls Over More Than Your Drunken Grandpa in an Earthquake" Green
12. "Thanking God He Has an Actual QB Now" Demaryius Thomas
13. "Everything the Browns Wanted" Julio Jones
14. "Totally Calm" Steve Smith
15. "Part of the Ongoing Tradition of Minnesota Sports in the 2000s" Percy Harvin
16. Dwayne "Spatial Master" Bowe
17. "Not that Frightening to Women in Real Life" Brandon Lloyd
18. "Jivemaster" Hakeem Nicks
19. "Overpaid but underrated" Vincent Jackson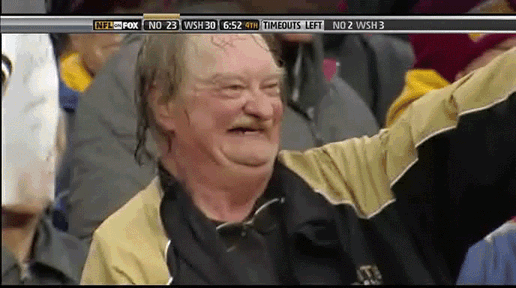 20. "With Brees Throwing, Might as Well Be The Guy Above" Marques Colston
21. "Could Even Make Kevin Kolb Look Good" Jeremy Maclin
22. "The Embarrasser" Robert Meachem
23. "Always Appropriate" Stevie Johnson
24. "Start Praying Now, Skins Fans" Pierre Garcon
25. Antonio "Probably Needs a Better TD Celebration Dance" Brown
STILL TO COME: Tight Ends, D/ST, and Sleepers!